Household / private sports fields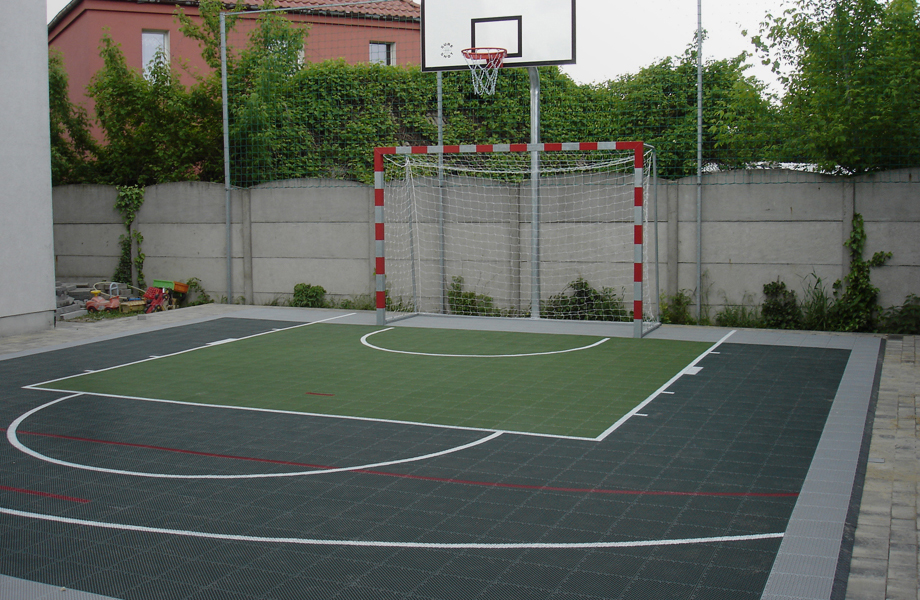 COURTY ™ FOR PRIVATE COURSES
A professional tennis court, pitch near your home? Today there are simple solutions! The most commonly used sports surface in the USA for garden, backyard and tennis courts is a modular polypropylene surface. Today, this technology is also used in the construction of sports facilities in Poland.

When thinking about arranging the home environment, it is worth thinking about creating a place for sports. A perfect example of this is the playground in the garden. Sport is to give satisfaction and joy, but above all it must be safe. Therefore, in the case of construction of backyard pitches, the sports surface should be the merits of the entire undertaking. It is worth choosing proven solutions - a surface that allows you to get not only a good visual effect of a backyard playground in the garden but allows you to maintain adequate security. Courty pavements absorb shocks, vibrations, absorb falls, creating at the same time an ideal zone for sports.

Learn more
Courty works great as a home basketball court, volleyball also works as a football field in the garden or elsewhere around the house. Courts are also used to create multifunctional fields .
The Courty surface consists of modules, thanks to which the assembly of a backyard pitch can be done very quickly and the dream of having a backyard pitch becomes most real. We remain at your disposal to best adapt the project to the spatial and functional conditions of your garden. For further information, please contact our sales department.
Advantages of COURTY ™ polypropylene surface