Multi-functional sports fields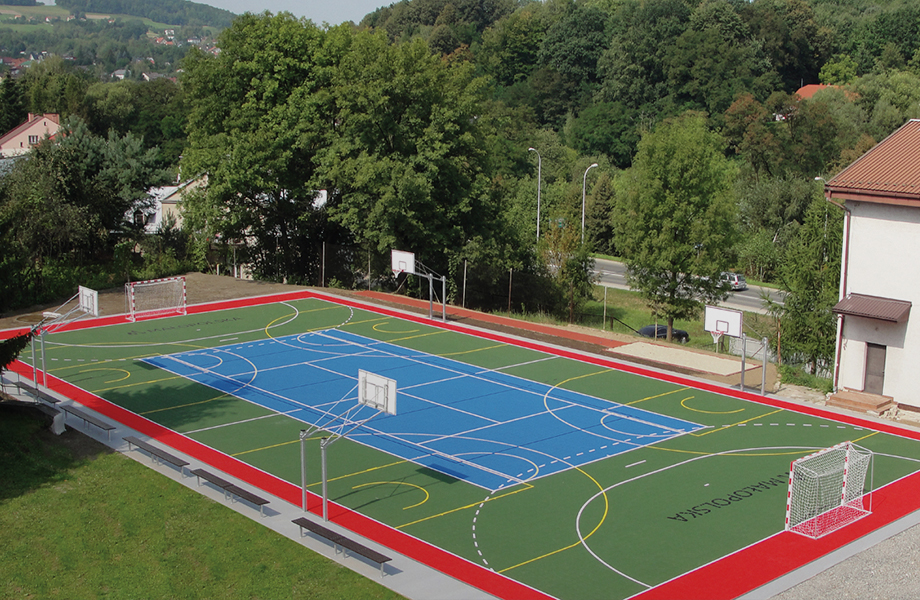 COURTY™ FOR SCHOOLS AND SPORTS CENTERS
Currently, the modular polypropylene surface is the best solution for multifunctional fields and one of the best solutions for gyms - it provides the best protection of the skeletal-muscular system of players at the lowest operating costs. We highly recommend installing COURTY ™ surface both when building a new building and when renovating an old building.

With COURTY ™ surface, renovating a court or gym surface is not as expensive as you think!

Learn more
The construction of multi-functional pitches, backyard pitches is our specialty. We create multi-functional pitches according to individual customer requirements. We provide the highest quality and affordable cost. The price for constructing a multi-purpose pitch depends on many factors. From how many square meters of sports surface is to be used, from the size of the pitch itself, equipment. The price also depends on which sports are to be built multifunctional field. We build multi-functional playgrounds, taking care of every detail as well as ensuring that they represent the highest quality of performance and are completely safe. P>
On our website you can easily design your pitch. Go to design your own pitch - Make a design in our application and send an inquiry.
Advantages of COURTY ™ polypropylene surface